MORE STANGATE QUARRY
This was taken at Brands Harch when they first introduced concrete corners. By this time we had changed from Arcomix to Amey Premix. TM45 was an AEC Marshall 6 wheeler, with a Winget 4.5 cu metre mixer. We couldn't race, too high for the bridges, that's Druids Corner in the background.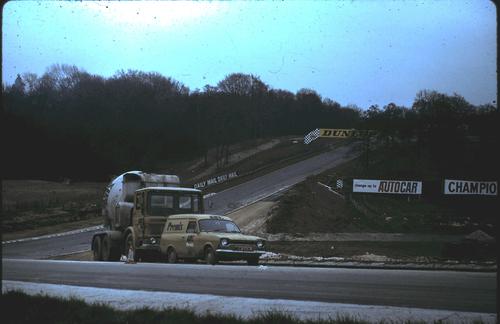 The picture below was taken from the loading ramp of the Concrete Plant at Stangate Quarry, looking south towards the crusher and media separation building. In the middle ground is the Cat shovel loading hardcore onto an Aveling Barford dumptruck. Conveyor to the right is waste hassock going to the tip. Pipe in the foreground is taking "sand" to the Linatex tower.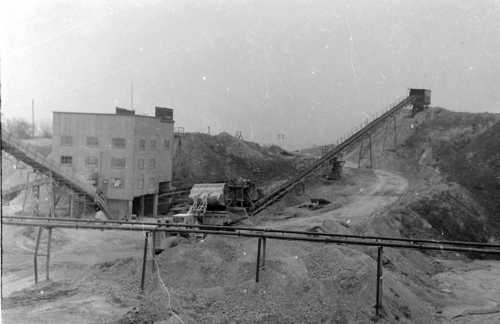 Unloading redundant mixer body from a 6 wheeler D series, prior to sale. Behind that are a row of redundant Garbo bodies. ARC Greenaway (landfill) changed from tippers out of Chelsea to container bodies.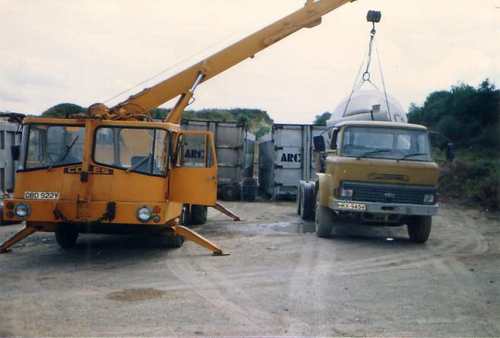 This was when we helped Orchard Engineering install a radial conveyor and hopper for the concrete plant: Ron Woodger was a bit too fond off giving the plant a nudge with the shovel when loading the hoppers, the control cabin hung like a wasp nest from the 20mm bin, and when he hit it we nearly got thrown out !! Note the clever make do and mend crane from a converted Didge 4 wheel tipper.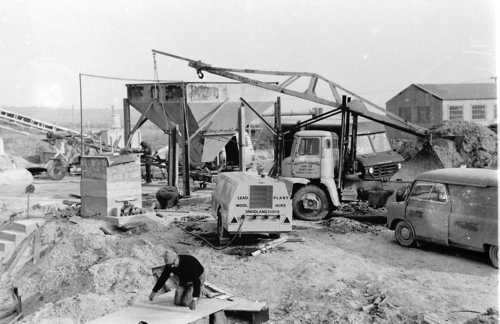 Aforementioned AB dumper tipping hardcore for the loading ramp. Ron Rye driving, note cloth cap: in those days a cloth cap and a jacket tied with string was the mark of a quarryman !!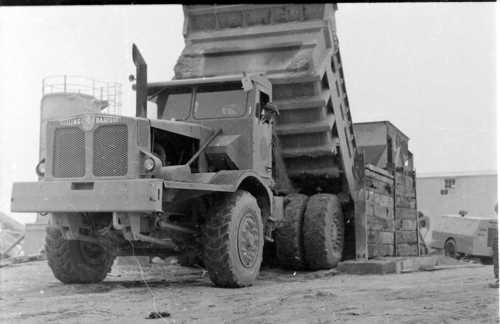 We did get a proper crane in to move the bin: I think it was a Coles 7 tonner.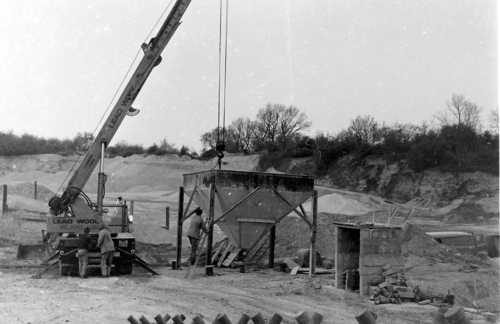 Another view of Ron Rye's Barford.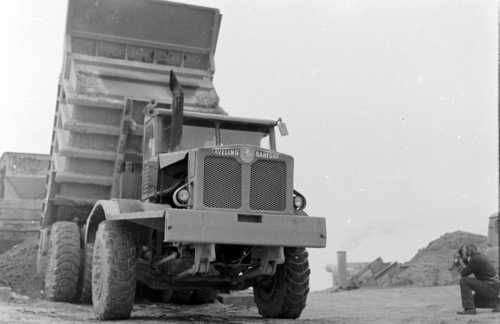 Steve Lacey's Promotor D800 car transporter parked in our garden for a polish