ASTRAN
I have mentioned elsewhere our long relationship with Astran, and that for many years we basked in reflected glory as we towed their trailers around the UK. Below is pictured Tony Keirle, who as Astran's Workshop Manager, and an ex-Middle East driver himself, was one of the key elements of the operation, after Bob Paul and Mike Woodman themselves.
Tony was a wizard of a fitter, and a friend, who we sadly lost a few years back to a drunk driver. Tony could tune a Scania 110 splitter, with its maze of timed air valves, by ear alone, and without his help many of my old banger trucks would have gone to an early grave.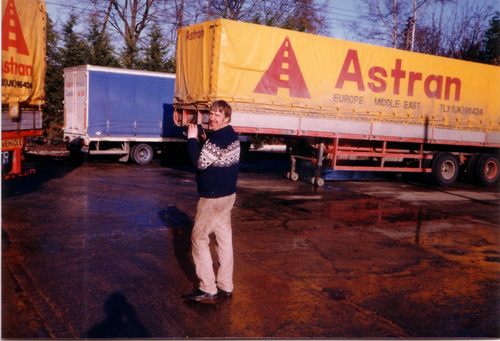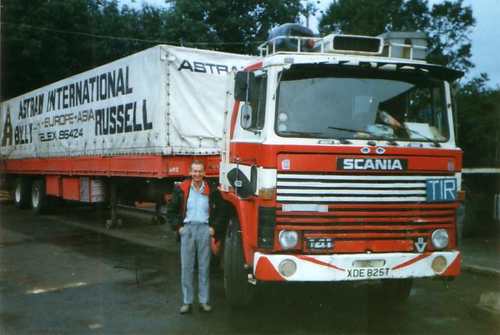 A Few Pics passed to us from Various Sources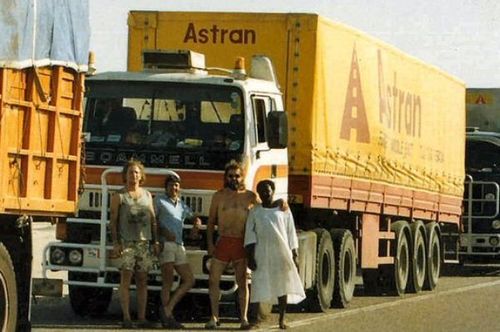 I'm pretty sure 2nd from left is Barry Barnes, and Bob Poggiani next to him with the beard. When I got rid of the Volvo 6 wheeler, Barry bought it, so it's either hauling straw around deepest Zummerset, or camels in the desert.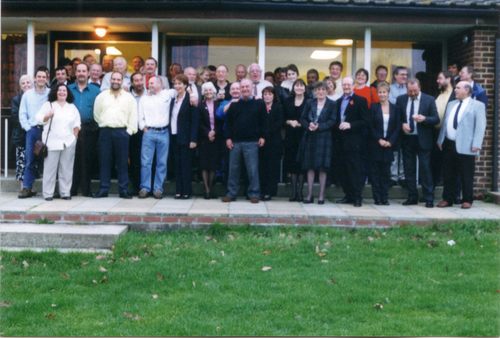 Bob Paul's retirement party at Addington Golf Club. Has anyone got a better copy?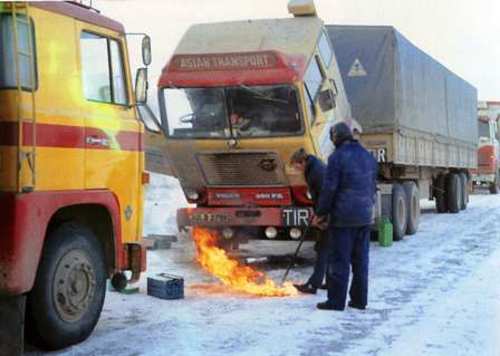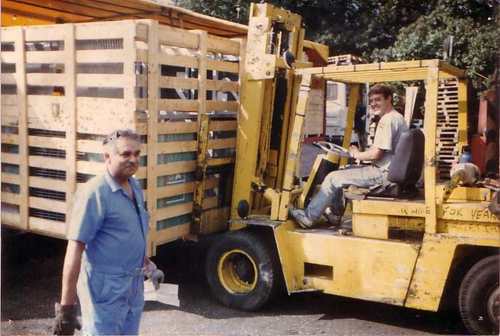 Hanif, one of Astran's regular subbies, being topped up at Platt ready to ship out.
I may only ever have got as far as Dover, but I lived the dream. I was once tootling down the M6 with one of the Astran stepped boxes, when I was overtaken by a Frenchman, tooting like mad, and waving a copy of "Cola Cowboys" out of the window. (Actually it was "Le Cola Cowboys")
Feel free to download and use images.