ODD BITS I DIDN'T HAVE ROOM FOR ANYWHERE ELSE ...
Kev Goldup turned up the other day, with Sue, and an armful of old photos, and we spent many happy hours reminiscing. Most importantly, he had pictures of a Helmut Haid trailer.
We were put in touch with Helmut and Anita by Dave Reynolds from Lutterworth, a sometimes Astran subby, who told us Helmut wanted a UK partner. We got on well with Helmut and Anita, and worked together for many years, with Helmut sending unaccompanied trailers on that Kangarou to Ostende, and then getting them on any available ferry to somwhere UK. His response to any problem was "Ach, Gott in ..........***". It was only when I started putting this site together I realised I didn't have a single pic of all those years working together, and I had never met them, especially bad when you know that I actually bought one of his trailers when he packed up.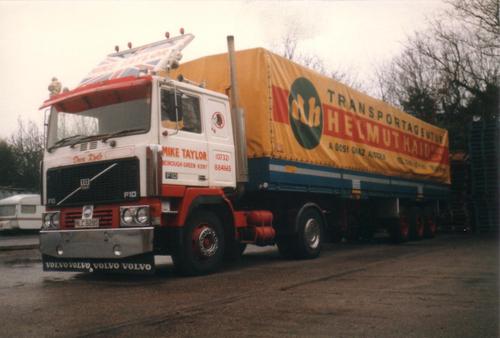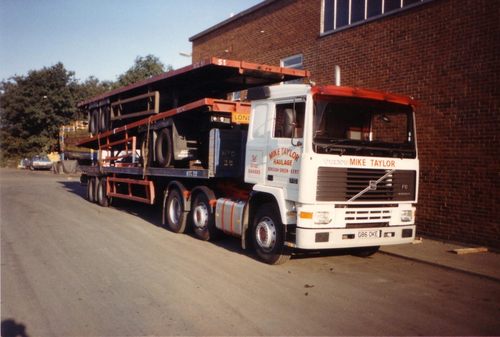 I also had plenty of pictures of us building tri-stacks, but none of one rolling. Thanks again to Kev. They were quite safe, provided they were well chained, and the feet didn't go thorugh the floor. However, if the air ran out, and a chain broke they could get a tad exciting, couldn't they, Jeff !!!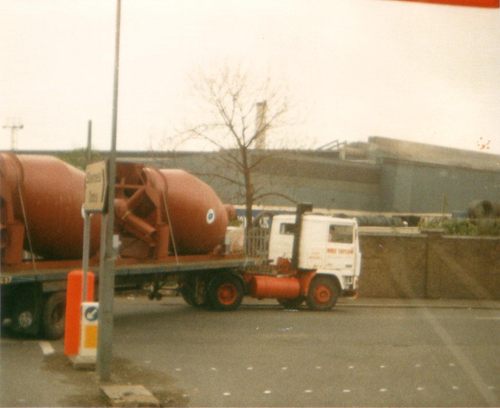 Here is Steve Williams pulling out of Sheerness with two De Mulder truck mixer bodies destined for Sandbach. The only problem with these loads was that the Dutch used steel banding to hold them onto the trailer. And whilst it was quite strong, it wasn't quite strong enough to withstand the flexing of the trailer, and as you pottered down the motorway there would be a loud "spang" and 30ft of 2inch steel band would start lashing about behind you. Very Exciting !!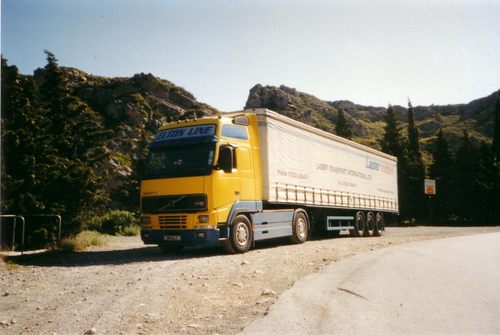 kev couldn't get the deisel out of his blood, and has driven Europe for many years with Eltonline.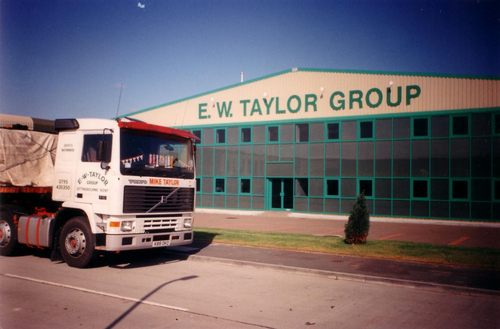 This is Kev in K88 OKO outside EW Taylors flash new warehouse at Sittingbourne, shortly before we packed up the haulage operation.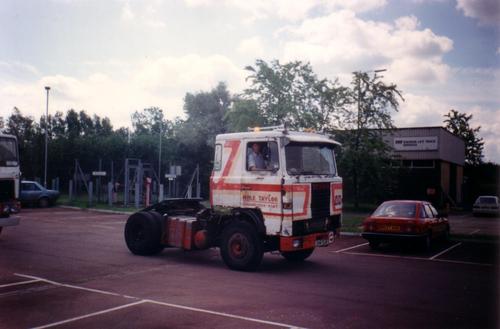 Scania 110 UBM 104K still puttering on in about 1994. When you consider I bought this from Dave Weekes about third hand in 1981, and eventually sold it, still running, when we packed up in 1997- 16 years for £1200 was a good deal, and I found out the other day from Ashley Coghill that it had spent 1972 - 1981 doing mostly Middle East for HG Brown & Sons, and if you click on the pic, you can see the pic courtesy of Ashley.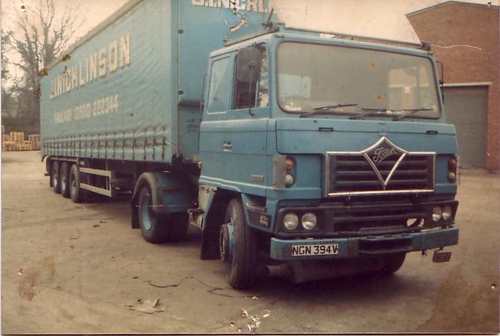 Above is Ian Nichlinson's Foden. He was an owner driver from Ashby de la Zouch who ran for United Biscuits, and did a lot of backloads for us in the late 80's.
Free
Feel free to download and use images.