SPANNERS
CRS Transport, one time partner, latterly vicious competitor, went bust. Their Head Office was in Blantyre, but they had a depot in Aylesford, and had a lot of high bodied curtains, which we managed to buy for a song. They were a bit tatty, and far too high to be worthwhile to a bigger operator to alter. But they never reckoned on me and Dave, and a trusty angle grinder. Don't try this at home, kids........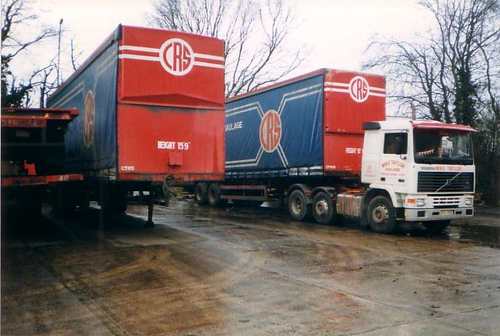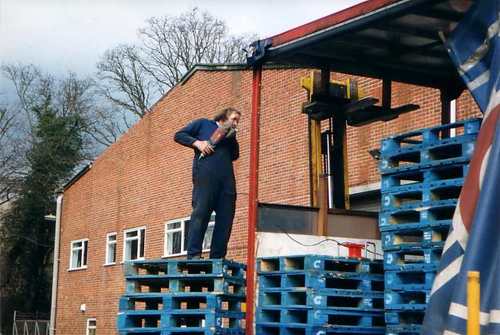 Crucial warning, remember to hold the roof up BEFORE you cut the uprights.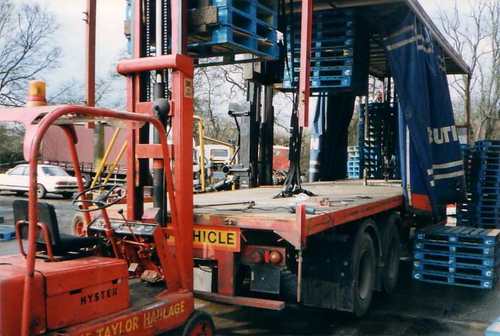 Lower gently.........weld carefully.......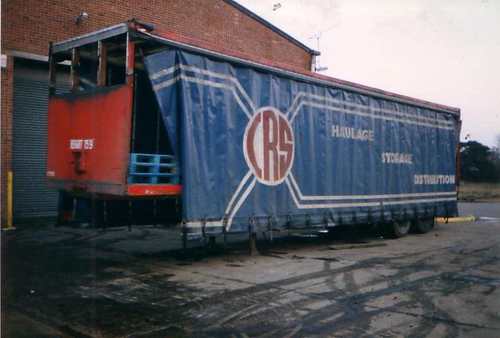 Cut off surplus material, doors etc, and hem neatly..... Job done.
And this is waht they looked like after, lick o' paint, new curtains....
">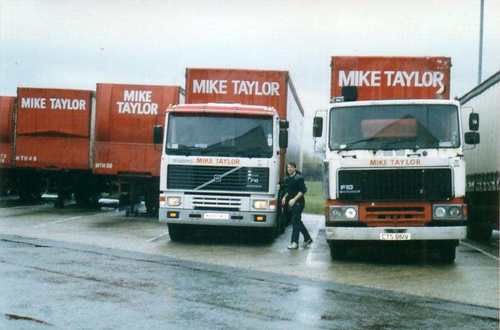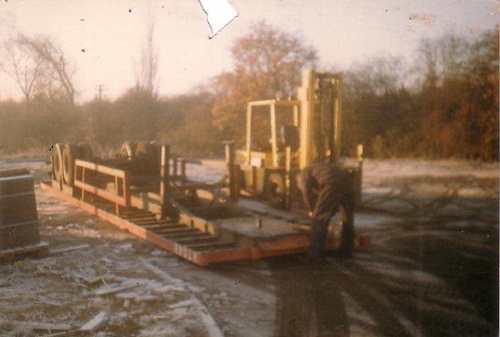 One of the hardest jobs in trailer repairs is replacing the fifth wheel rubbing plate, all that overhead welding. Solution, turn the trailer upside down: this also gives you somewhere handy to hang your jacket when things warm up.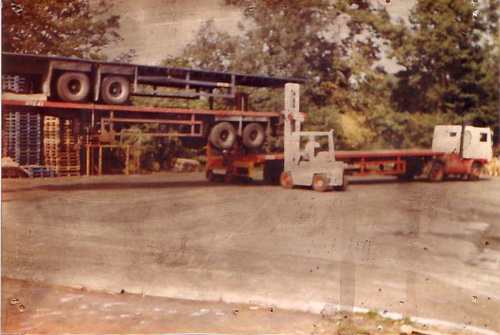 For a short time after the crane died, and before we had built a ramp, we made tristacks using three forklifts. Now that is a bit iffy, particularly as all thre trucks were different, and lifted at different speeds. What was even iffier, was when you lifted the double, as shown here, the weight tended to make the two trucks shown try to tip forward and roll backwards. To prevent this we chained them together at the base of the mast. Still, all's well that ends well.(PS there is a third fork truck out of the picture to the left)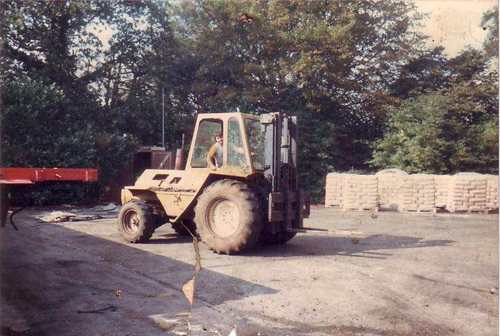 Paul Miller here driving the 4 wheel drive forktruck
Feel free to download and use images.