BANGER RACING - Stock Racing Frittenden
I don't know what it is about road haulage, but I have always been amazed at how many hauliers also dabble in racing of some description. I had 5 years doing grass-track banger racing in the 70's, until one day it dawned on me that if I broke an arm, I would very quickly be bankrupt, so reluctantly gave up. But even today, I dare not go to a meeting: I know the smell of hot oil and burning metal would suck me back in.
I don't want to brag, but I did occasionally win a race;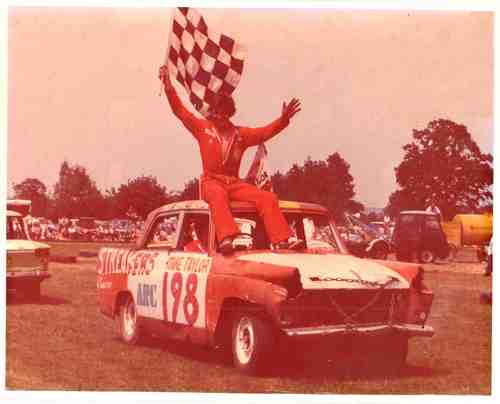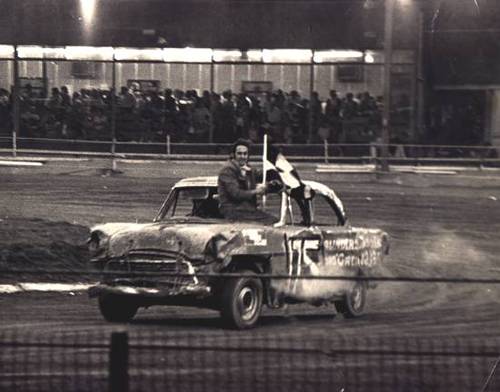 Now here is someone who did win a lot, John "Nipper" Steward. Yes, that John Steward, large brick company, ASCAR Champ, etc, but this photo was taken at Crayford when we were both scruffy owner drivers with dirt under our nails. John has a reputation as a hard nut, but I can attest to at least two occasions when he bailed me out.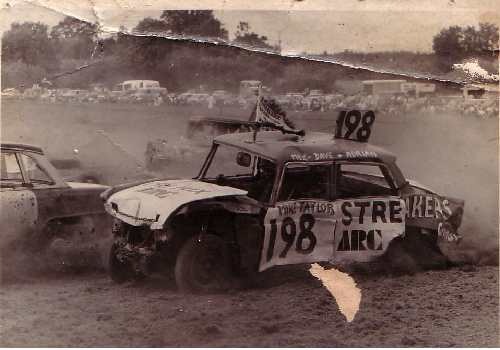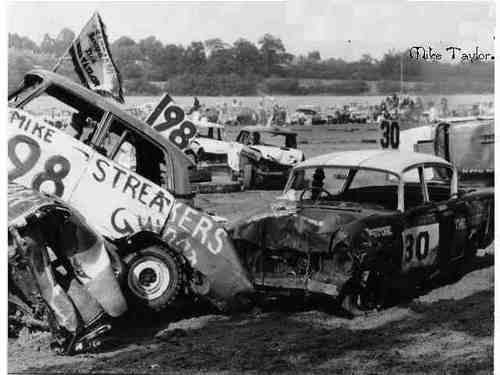 That'll teach me to look where I'm going, and stop hamming it up for fans with cameras. Don't feel sorry for me, feel sorry for poor old Vern underneath!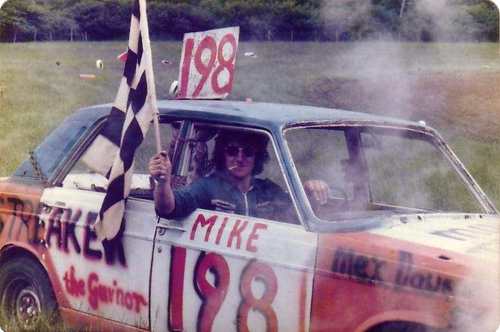 This was one of the wierdest motors I ever raced. Its a German Ford Taunus, with a V4 engine and frontwheel drive, and could that fly.The car earned the chequered flag, not me, I was just hanging on to the wheel like grim death, and praying that something going that fast in a straight line could actually get round the next corner. Its big disadvantage was that it was a touch delicate, and the Destruction Derby finished it.
Sample Photo 5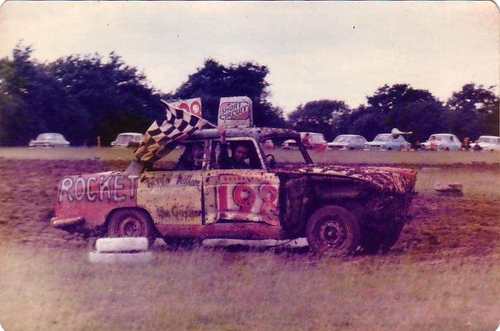 The old Austin Cambridge/Morris Oxfords were the weapon of choice. I did try an MGB engine at one time, the colour drained from the man's face when I told him what I was buying his beloved sports car for. But really, the standard BMC engine, modified to be a bit more reliable and fitted with a twin choke Weber, was more than adequate for power, we were racing on grass and mud, and too much power just dug you a bigger hole.
Sample Photo 6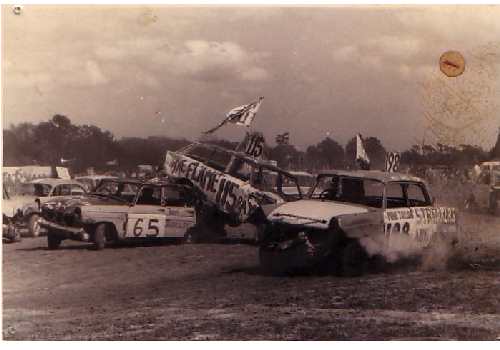 I do still think there is something heroic about the old Cambridge though.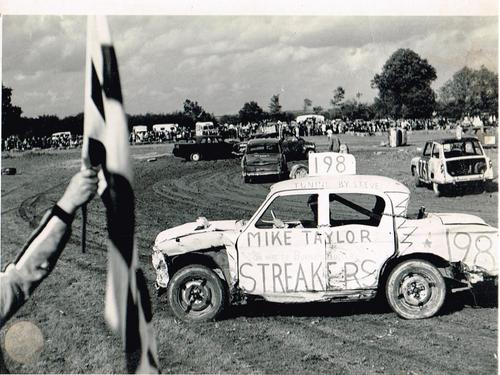 Battered Sunbeam Rapier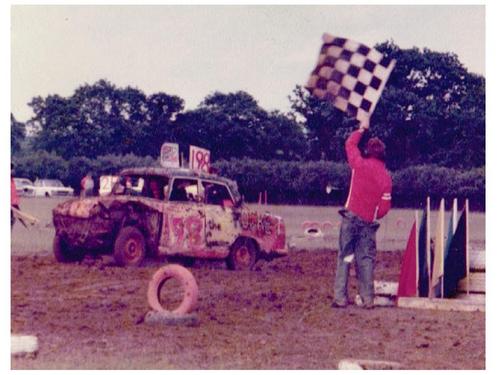 Another Cambridge, and my old Austin Gipsy below