ASHLEY'S BOOK
THE LONG HAUL PIONEERS
By ASHLEY COGHILL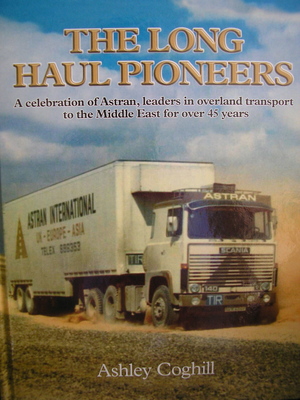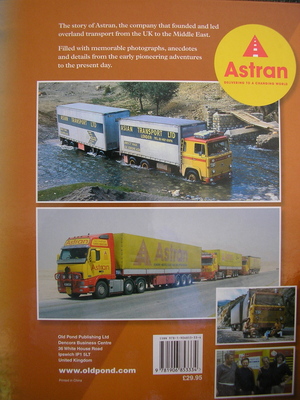 Front and Rear covers
I think its a cracking good read, all those old trucker's stories in one hit, and absolutely amazing pictures..... but then look who took 'em !! Well Done to Ashley.
The book is available from Old Pond Publishing, Dencora Business Centre, 36, White House Rd, Ipswich IP1 5LT. tel 01473 238200 or email enquiries@oldpond.com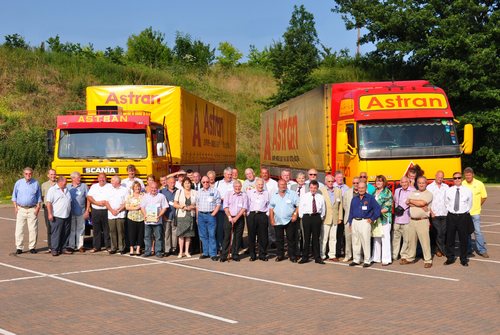 The guests of honour
Email below from Ashley, and I know he won't mind me using it:
Hi Mike. Thankyou very much for your kind comments. For 2 years I have loved every minute of my research. I have never got bored or fed up with the subject.....how could I? I have loved every minute of writing. What a truly amazing company you all worked for.
I was very touched by Bob Paul's speech and he told me afterwards that never in his wildest dreams did he expect such a grand reunion would ever happen! He was in tears as he said it !!!!! I will never forget that. ( I've edited out the mis-spells : and he calls himself a writer!!)
.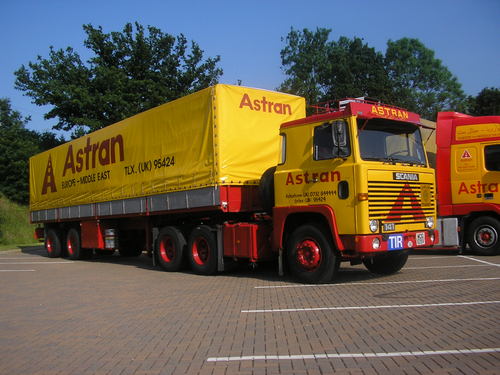 Old Scania
This one has been lovingly restored by Carl Jarman and can be seen at truck festivals all over England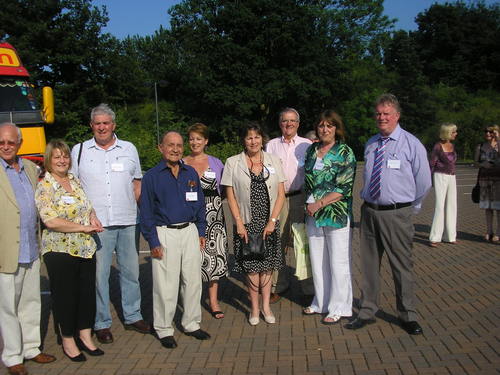 Tony Soameson, Jan Payne, Bob Paul,Carole, Margaret, Haffers, Alison Moss and Lightning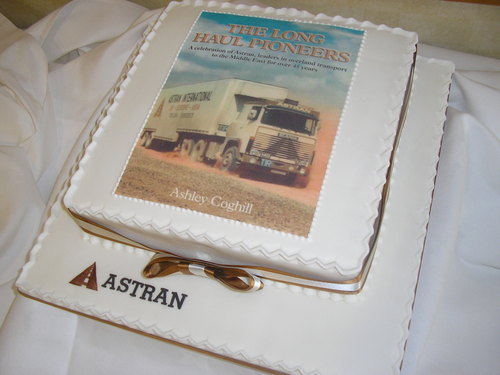 The Cake : Seemed a shame to cut it !!
And below....
I know its not pretty, but weren't we glad when that mug loomed out of the darkness when our wheels had fallen off!! For obvious reasons, not many pictures exist of Tony, but here's one to commemorate someone who was important to us all.